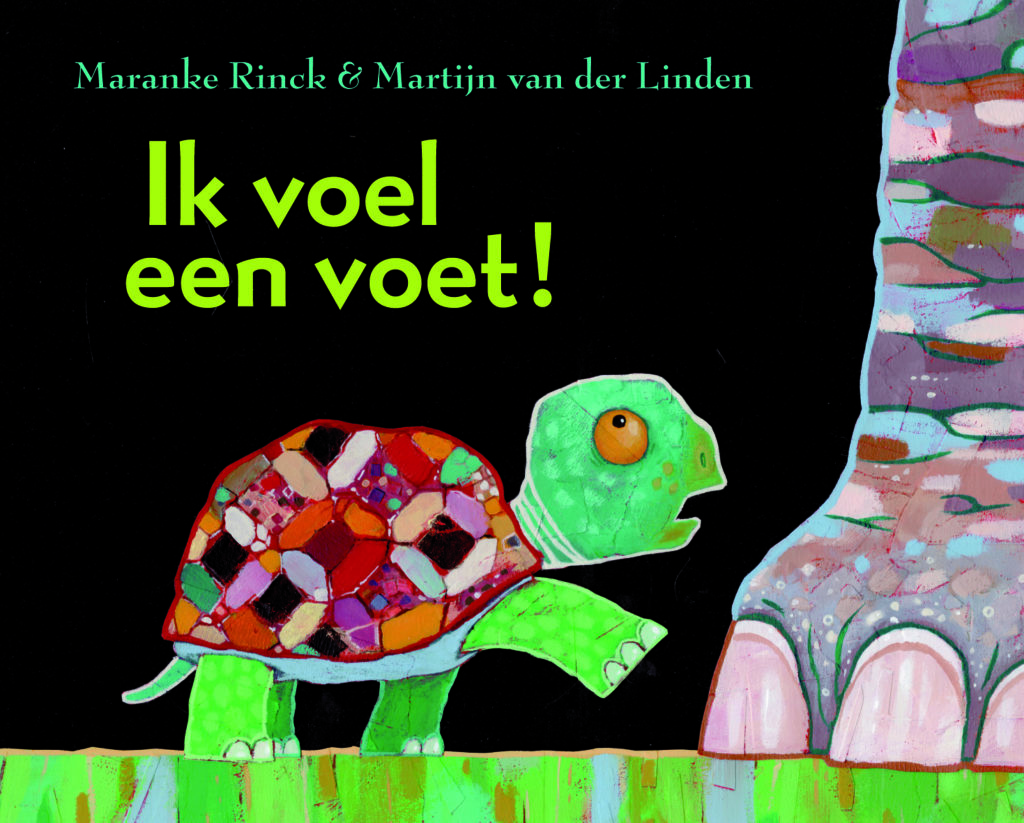 Ik Voel een Voet! I Feel a Foot
At night five animals are sleeping in a hammock. It is pitch dark. Suddenly the turtle hears something. What could that be? They fall out of the hammock in shock. One by one they investigate.
This 'touch and feel' is also in braille, giving every child the joy of reading.