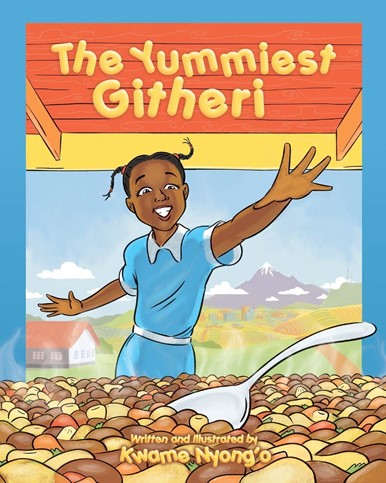 The Yummiest Githeri
Discover the delights of "The Yummiest Githeri" – a tasty African bean stew-like dish – with Wanja, a confident young girl from Kenya, while enjoying the magical landscape of Kenya's central highlands. Follow the githeri recipe at home and learn some Swahili terms into the bargain! This book is part of a trilogy of Kenyan storybooks for 5-9 year olds that mixes fabulous food with beautiful Kenyan landscapes and a sprinkling of daily challenges at school.
Meet the author, Kwame Nyong'o at www.kwamenyongo.com and order your own copy of "The Yummiest Githeri" book here.